Improve your backyard and garden quickly with our brilliantly fast backyard ideas! Get inspired to hang one or two patio light strings, place lanterns around the yard, or enhance your walkways with a garden arbor. Choose one idea or a few, even the smallest touch can transform your outdoor space while adding character and charm to your home!
Backyard Ideas by Candlelight: Hang Lanterns for a Warm Glow
Perhaps one of the fastest and easiest backyard ideas is to hang candle lanterns to create a warm summer glow. Candle lanterns are whimisical, elegant and charming, amking them a perfect addition to any outdoor space! Hang candle lanterns from sheperds hooks placed throughout the garden, line walkways or illuminate a pond with lantern light. The best part about these lights is that they can be used outside or brought indoors to brighten your home decor too!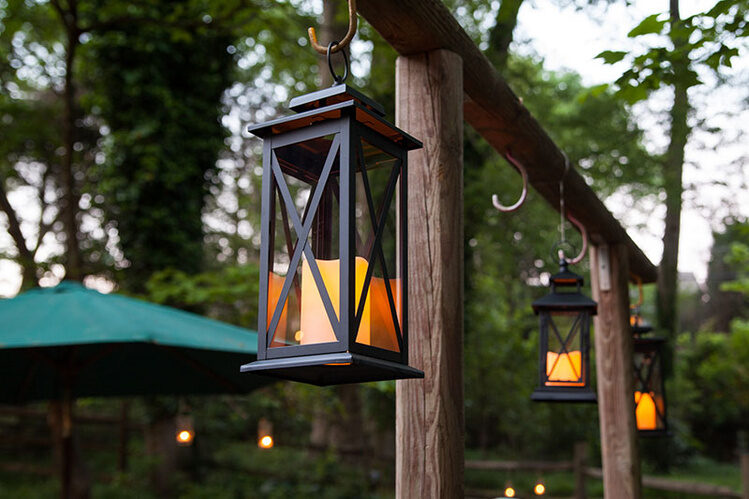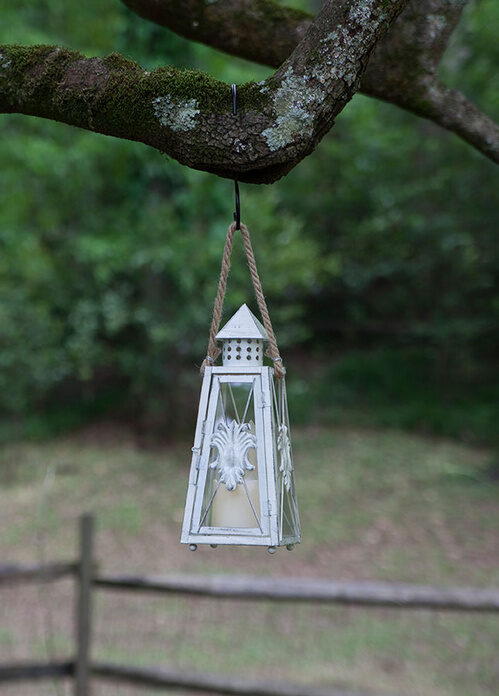 Rest a Garden Trellis Against your House
This idea is really so simple and can completely transform your garden or backyard, or even use to add curb appeal to your home! Place a trellis along the wall of your home, against a fence or tree, or free standing in the garden where roses can climb. It's really that easy! A garden trellis adds a decorative touch to any outdoor space, and the lattice designs allow for ivy to happily climb and wrap. Trellises can also serve to hide less appealing elements of your yard, such as air conditioning units or recycling containers.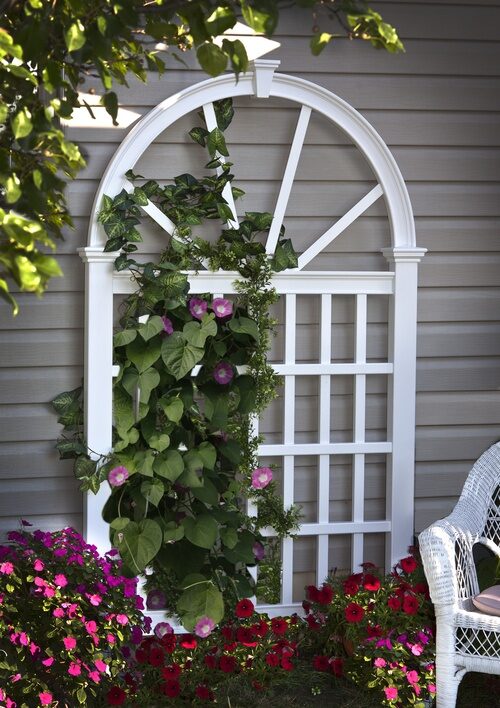 Backyard Ideas Guests Love: Hanging Hammocks!
Your backyard getaway should include a place to relax and unwind. So, enjoy a good book or just take a nap aided by the calming sway of a swinging hammock. Your guests will love this backyard idea as much as you! To ensure the best swing, be sure to read our How to Hang a Hammock resource for all the tips and info you need!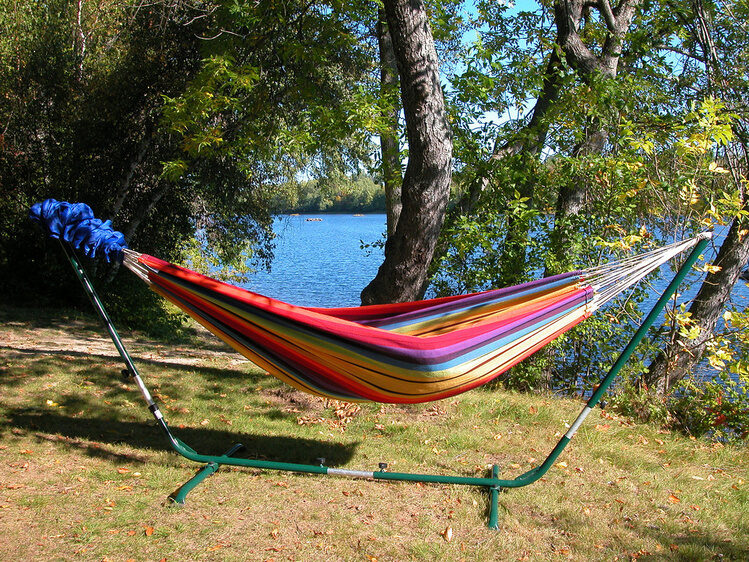 Welcome Backyard Birds with Color
Create a place for visiting birds to call home and add personality to your yard with decorative bird houses and feeders. With so many style available, you can find the perfect fit for your backyard while enjoying a few new friends in nature, too!
Attract more birds to your backyard with our helpful hints and tips!
Illuminate your Backyard with Patio String Lights
Hang a strand or two of patio string lights across your backyard to create inviting illumination during parties or throughout any season! Colorful patio light strings create fun party spaces while clear patio lights add elegant lighting and a cozy glow during backyard weddings, dinner parties and quiet evenings.
Get Lost in a Gazing Ball
Gazing balls have been around for centuries and carry with them a mysterious allure and rich history. Adding a gazing ball to the garden provides an artistic element and can also make your yard appear larger. Just try not to get lost in their mesmerizing magical aura!
Keep Track of Time With a Sundial
Place a decorative sundial near gardens or pathways to remember an era when time was told by the position of the sun. Not only do sundials make unique and inspiring backyard ideas, but they are functional as well! Sundials are available in a variety of designs, with horizontal and Armillary styles, so you can enjoy the passing of time with a sundial that is uniquely you!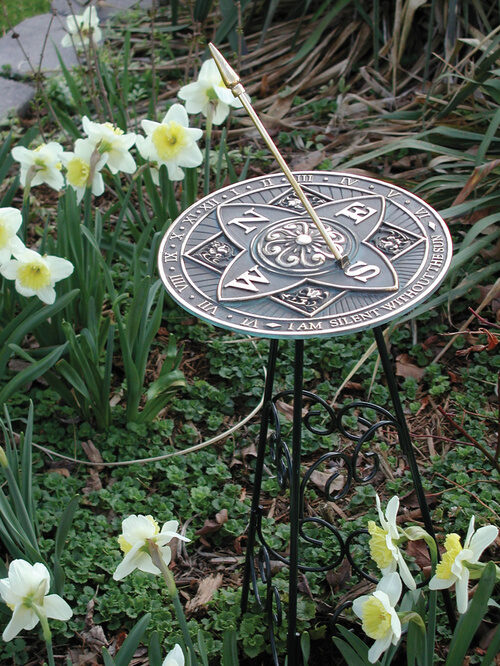 Every Secret Garden Needs an Arbor!
Every secret garden or enchanting pathway needs a charming arbor! One of our favorite backyard ideas, arbors are decorative and enhance your backyard and garden space while complementing its natural surroundings. Climbing flowers love to extend up and over garden arbors creating an attractive backyard focal point. Arbors are also a popular centerpiece for framing outdoor wedding ceremonies.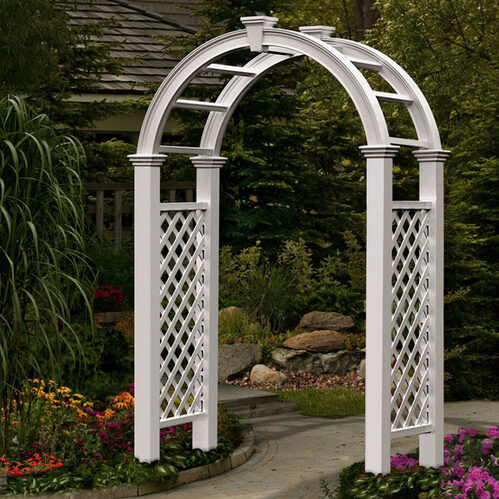 If you love our backyard ideas and want to know more about how to enhance your outdoor landscape, give us a call or chat us online!
If you've tried one of these ideas above or have amazing backyard ideas you can share, we would love to hear more about it in the comments below!