What Makes Pathway Lighting so Great?
Bright, illuminated pathways welcome guests to your home and provide a helpful guide for attendees when finding their way to and from outdoor parties and events. You can also use lights to outline your yard and provide festive lighting during holidays too! Now that you know how awesome they are, let's take a stroll through our 101 guide to cover the basics in the wonderful world of walkway lights, and see how easy lighting your pathways can be!
For those seeking to add inviting atmosphere at events, outdoor parties or during holidays, pathway light kits are conveniently packaged to inlcude everything you need to illuminate your walkways and outline your yard. The result is an elegant, professional quality light design and easy installation.
What's Included in Pathway Light Kits?
C7 or C9 light bulbs in either traditional incandescent or energy efficient LED options
Coordinating light strings
Light stakes for ground installation
Discover more pathway lighting kit options and take a look at the ideas below on how to brighten your yard and walkways with convenient stake and go kits!
How to Create Your Own One-of-a-Kind Walkway Lights Design:
Step One: Choose your bulbs
C7 light bulbs with E12 bases are the classic night light size, great in any space!
C9 light bulbs with E17 bases are larger in size, a great option for high impact illumination covering larger areas!
Step Two: Find the right light string
Shop C7 Light Strings with E12 sockets in green, white or black wire colors.
Shop C9 Light Strings with E17 sockets in green, white or black wire colors.
Step Three: Don't forget the light stakes!
Outlining your yard with lights during holidays is a festive way to celebrate the occasion. To create themed light displays like the patriotic red, white and blue Fourth Of July walkway shown below you can purchase C7 or C9 bulbs, lights strings and stakes separately for ultimate design customization.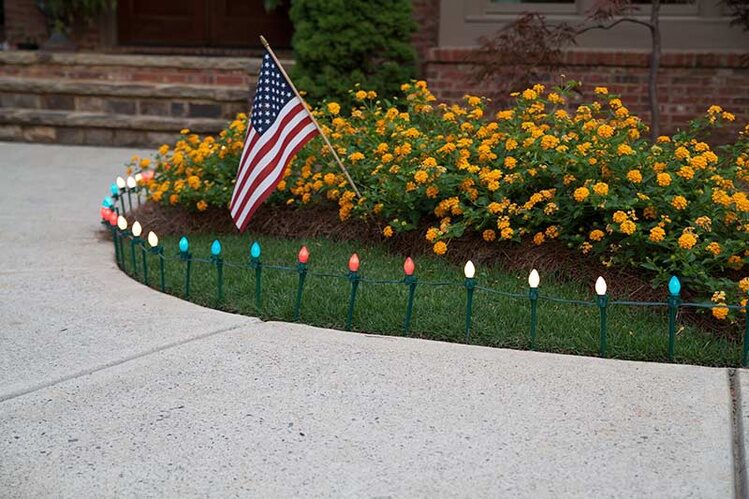 Outlining walkways and driveways with C7 and C9 bulbs is extremely popular during fall and winter holidays. During fall, use orange or purple bulbs, or even ominous red. During the winter months, every color works depending on your color scheme!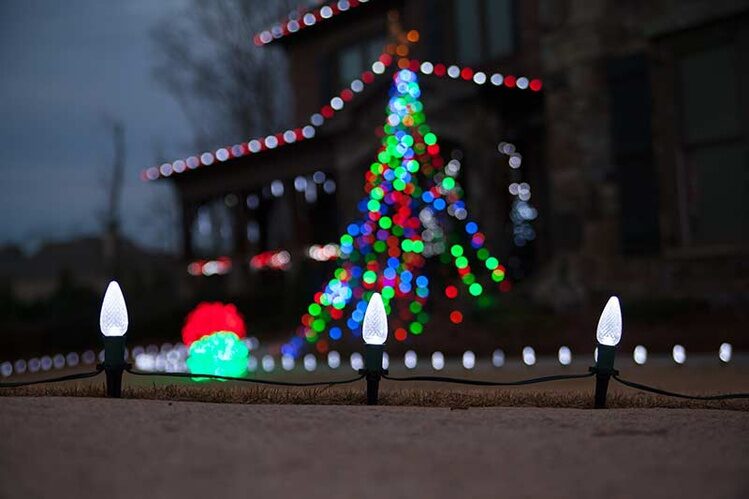 Outline Pathways with Rope Light
Rope light is an incredibly popular outdoor lighting solution for outlining walkways and landscapes. The thin light tubes blend in with natural surroundings and can be guided easily around contours, garden beds, and edges. Once you have the rope light where you want it in your yard, garden staples can be found at most home and garden centers, and are used to help keep the light tubes in place for long term landscape lighting.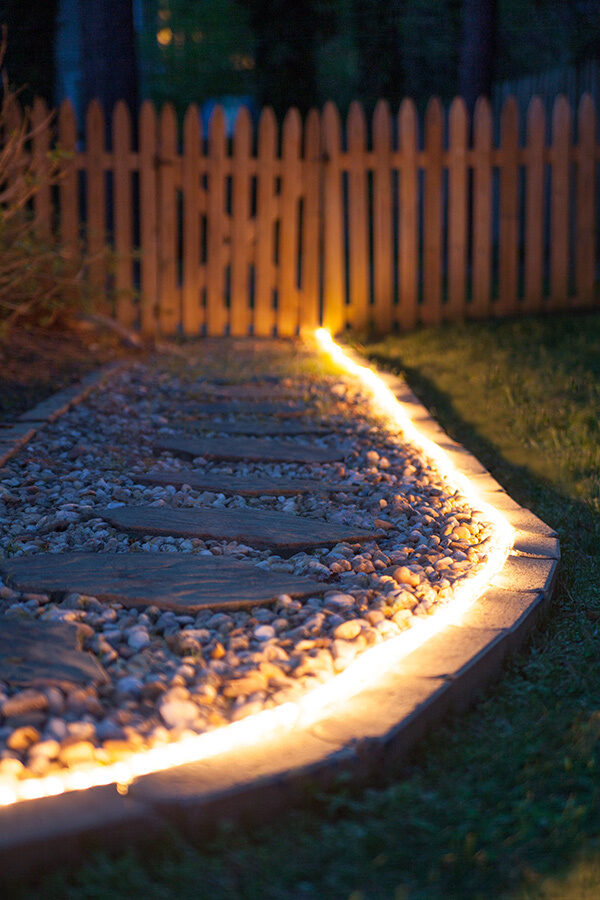 Get Creative with Pathway Lighting!
Outline the yard or walkway in pink or blue for a baby shower
Illuminate the Bride's path with the elegant glow warm white LED bulbs
Line the pool, walkways or yard in multicolor lights for children's parties
Create a pink and purple walkway fit for a fairytale princess
Create an orange, purple and green walkway to guide trick-or-treaters on Halloween
Add bright light balls and other lit decorations to accent walkway lights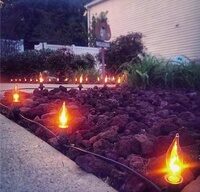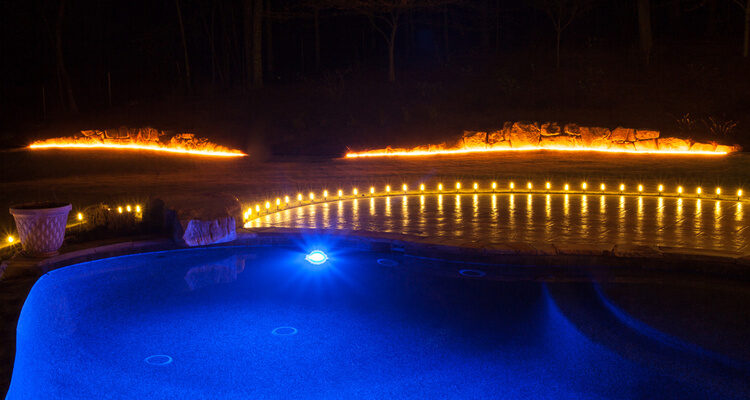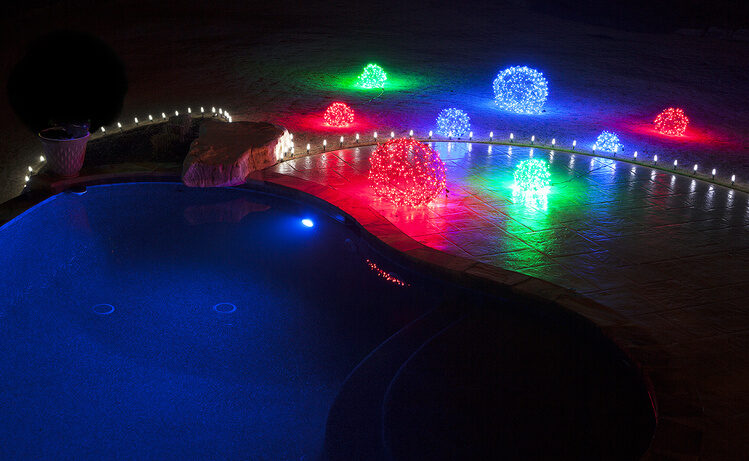 Get Magical with Pathway Lights Ideas
Our last pathway lighting idea is inspired by the magic and beauty of the stars! Starlight stakes will spark your creativity and enhance your outdoor spaces in a fun new way. These vibrant orbs of light perched on ivy wrapped stakes result in a gorgeous, unbelievably easy lighting option for adding whimsical charm to your walkways, gardens or yard! Mix and match colors for themed designs, add romantic pathway lighting at weddings or intriguing illumination at events.
As you can see, pathway lighting is a fun way to enhance outdoor spaces and add charming illumination to your landscapes. If you've tried a walkway lighting idea of your own, we would love to hear about it in the comments below!